By creating a Customer Self Service, we have changed the access screens for the reports provided to our customers via the e-branch. In addition to the Multi-Lang structure, we have launched our application that enables our customers to manage their own user accounts.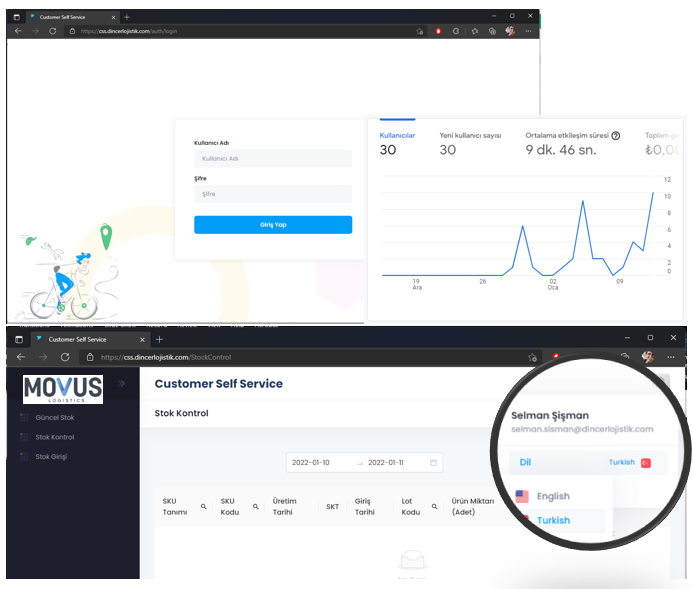 Benefits / Gains
We have enabled CRM teams, and even our customers' administrator accounts to create users.
We presented the platform, which previously only worked in Turkish, to work with multiple languages in the new structure.
We created a secure structure where our customers can only view their own records, separate from the structure where they view transactions belonging to other customers.
We increased the page's activity times with flexible, simple, and fast data processing structures.
By logging all transactions, we ensured a secure transaction process.
We facilitated the access of company employees with the Single Sign-On structure.
We started tracking application usage statistics with Google Analytics.